Favorites for Bitbucket 3.0.0
Release date: 1 November 2019
ASK Software is proud to announce the release of Favorites for Bitbucket 3.0.0!
This release of Favorites for Bitbucket is a complete rewrite of the original app. This rewrite allowed us to build a smarter integration with Bitbucket and will enable you to favorite both projects and repositories.
We've added top navigation for quick access so that your favorites are only a click away!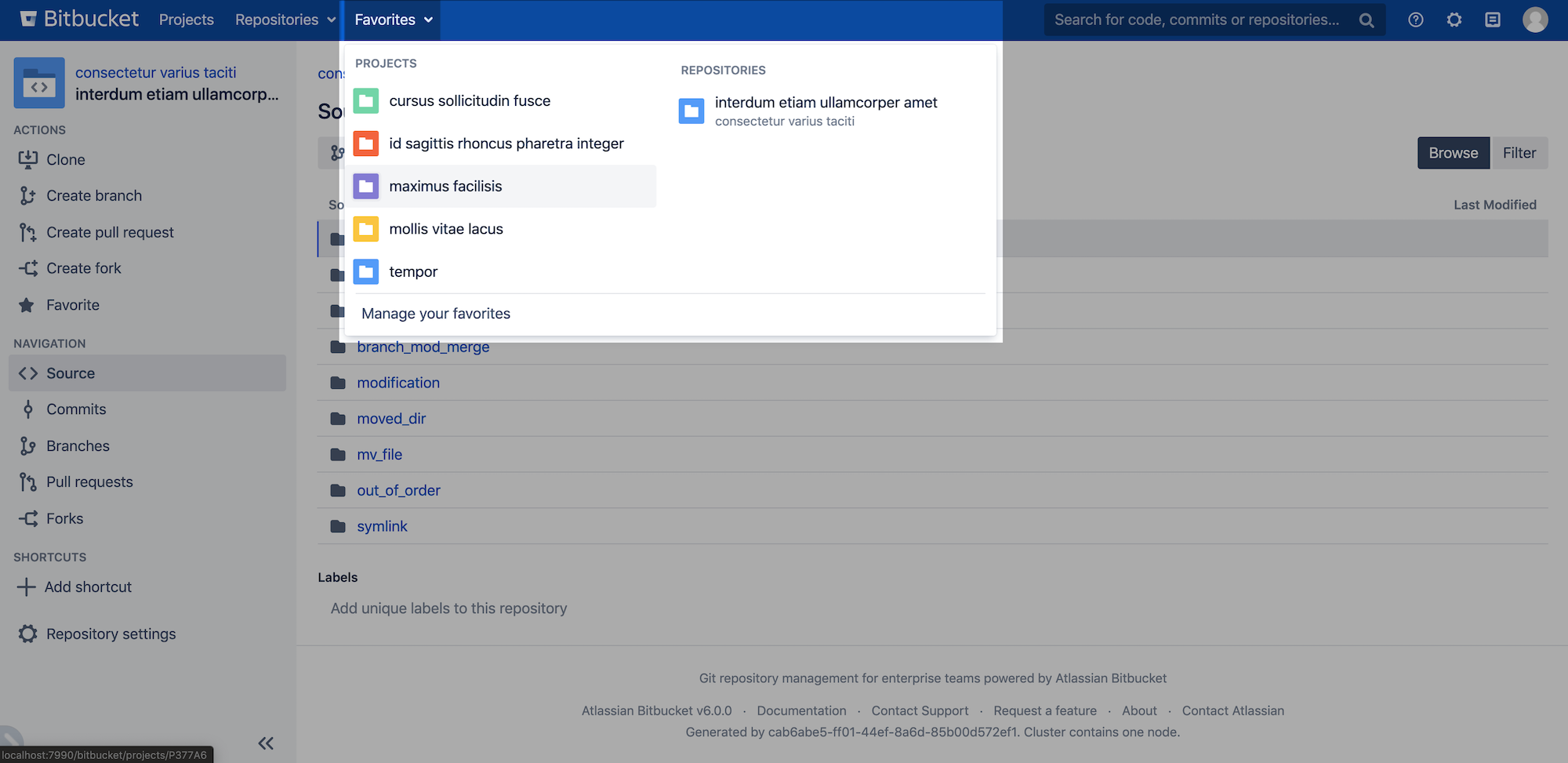 Favorites for Bitbucket is now also available for Bitbucket Data Center
Changelog
This section will contain information about the Favorites for Bitbucket 3.0.x minor releases as they become available. 
10 August 2020 - Favorites 3.0.4
Favorites overview is now only available on the user's own profile page.
Fixed a bug that would occur if projects or repositories don't have a valid (comparable) name.
25 June 2020 - Favorites 3.0.3
Added additional logging for better support and debugging
12 May 2020 - Favorites 3.0.2
Additional checks to assure favorites are displayed correctly when projects and repositories are moved
11 March 2020 - Favorites 3.0.1
Fixed alignment of favorites menu in Bitbucket header
Minor technical improvements
---
We can't succeed without your feedback, insight, and recommendations for improvement so please keep sending your feedback. Thanks so much!