Favorites for Bitbucket
Favorites is a Bitbucket app to mark your project as a favorite and display your favorite projects in a new Bitbucket user profile tab "My favourites".
New favourites tab
The add-on displays a new Quicklink "Favourites" in the navigation, which enables you to navigate quickly to your favorite projects.marked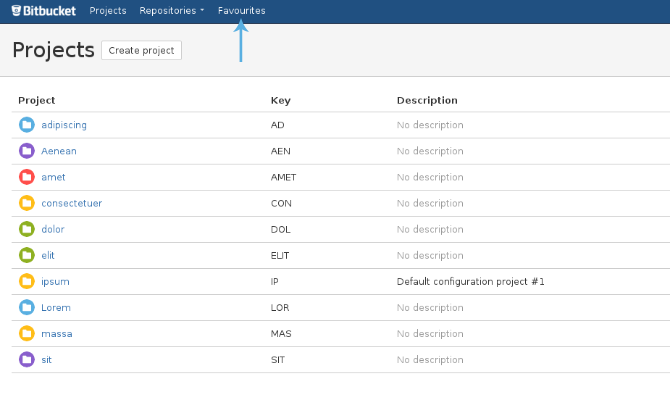 See your favorite projects
See all projects, which you have marked as favorite projects in one list. Below your favorite projects you also can see a list with all the other projects where you have read and write permissions.